Invited Speakers
Longitudinal Analysis with Neuroimaging Data
May 20, 2016
We are very pleased to welcome a distinguished group of speakers to this event. See below for the topics of each presentation and for some background information on each speaker.
Dr. Pierre Bellec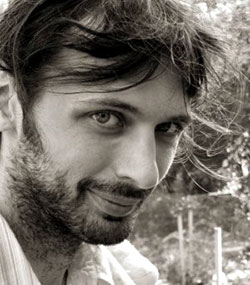 Topic:
Mining the heterogeneity of brain connectivity networks in large population samples using fMRI
Speaker Affilitation:
Assistant Professor, Department of Computer Science and Operations Research, Université de Montréal
Speaker Bio:
Pierre Bellec is a principal investigator at the Unité de neuroimagerie fonctionnelle, Centre de recherche de l'institut de gériatrie de Montréal and an assistant professor ("professeur adjoint sous octroi") with the computer science and operations research department (DIRO) at Université de Montréal, Canada.
He is developing data-driven tools to study functional brain networks in functional resonance magnetic imaging (fMRI) and uses these tools to explore the processes of brain reorganization in healthy aging and neurodegenerative diseases. Dr Bellec co-leads (for imaging) the "biomarkers team" of the Canadian Consortium on Neurodegeneration in Aging.
Dr. Felix Carbonell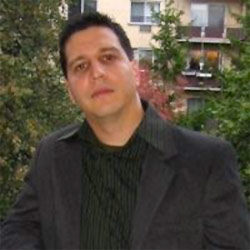 Topic:
Statistical methods for brain imaging longitudinal studies: theory and practice.
Speaker Affilitation:
Research Scientist, Biospective Inc.
Speaker Bio:
Graduated from Mathematics at Havana University Cuba.
Worked for 5 years at Cuban Neuroscience Centre as a junior scientist. Obtained the PhD at the Institute for Cybernetics, Mathematics and Physics in Havana. Did a 4 years post-doc at Math Department, McGill University and Montreal Neurological Institute.
Currently works as a Research Scientist for Biospective Inc. a Montreal-based CRO specialized on pre-clinical and clinical brain imaging studies. The research specialization varies from statistical methods in brain imaging to more general theoretical aspects in Applied Mathematics.
Dr. Mallar Chakravarty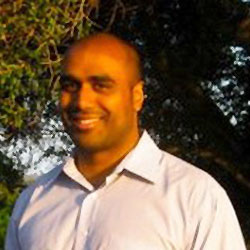 Topic:
Measuring progressive brain changes using structural MRI in health and illness: the lot of good, the somewhat bad, and the slightly ugly.
Speaker Affilitation:
Assistant Professor, Department of Psychiatry, McGill University
Associate Member, Department of Biomedical Engineering, McGill University
Speaker Bio:
Mallar Chakravarty is a Computational Neuroscientist in the Cerebral Imaging Centre at Douglas Mental Health University Institute. He is also an Assistant Professor in the Department of Psychiatry and an Associate Member of the Department of Biomedical Engineering at McGill University. Dr. Chakravarty received his Bachelor's Degree in Electrical Engineering from the University of Waterloo and his PhD in Biomedical Engineering from McGill University.
He went on to do postdoctoral fellowships in Aarhus, Denmark and jointly at the Rotman Research Institute and at the Mouse Imaging Centre (MICe) and the Hospital Sick Children in Toronto, Canada. Between fellowships, Dr. Chakravarty worked at the Allen Institute for Brain Science (Seatte, WA, USA). He is interested in the anatomy of the brain. His group focuses on how anatomy changes through development, aging, and in illness and how the dynamics of brain anatomy are influenced by genetics and environment.
Dr. Pedro Antonio Valdes-Sosa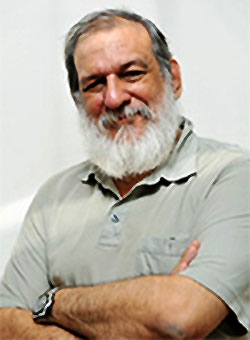 Topic:
Matrix-Tensor network methods for Brain Connectivity
Speaker Affilitation:
General Vice-Director for Research Cuban Neuroscience Center
Senior Researcher, Senior Professor, Full Member Cuban Academy of Sciences
Coordinator Cuban Human Brain Mapping Project;Program Committee Member of Organization for Human Brain Mapping OHBM
Distinguished Professor of Neuroinformatics at the Key Lab of Neuroinformation of Ministry of Education of China, School of Life Sciences and Technology, UESTC Chengdu
Foreign One-Thousand Talent Professor, UESTC, Chengdu, China.
Director of Joint China-Cuba Laboratory for Frontier Research in Translational Neurotechnology, School of Life Sciences and Technology, UESTC, Chengdu, China.
Speaker Bio:
Prof. Pedro Valdes received his medical PhD degree from Havana University in 1971; three years later in 1974, he got his philosophical PhD degree from Cuban Neuroscience Center; in 2011 Cuban National Science Degree Council granted him Doctor in Science as a Lifetime Achievement Award (one out of every 300 PhD.) for his pioneering contribution to Quantitative electrophysiology.
Prof. Pedro has long been dedicated to the research in EEG and fMRI both in theory as well as methodology. His contributions, such as the inverse solutions of LORETA and VARETA, have been recognized worldwide and he continues to make major advances in the field of multi-modal date integration with EEG, MEG, MRI and fMRI. His papers (more than 180 with H index of 42) have appeared in all of the major electrophysiological and neuroimaging journals. Additionally, he is on the advisory board of numerous prestigious institutions around the world.
He is an active council member within the Organization for Human Brian Mapping (OHBM) and he was an elected member of the Program Committee (2012-2014). He presided the XX Conference of the OHBM in Hamburg as Program Chair, with more than 4,000 delegates. In 2015, he has been awarded the title of "1000 talent foreign professor" by the Ministry of Education of the People's Republic of China, working in University of Electronic Science and Technology of China as a full professor, and he is also the director of the Joint China-Cuba Laboratory for Frontier Research in Translational Neurotechnology.
Dr. Sylvia Villeneuve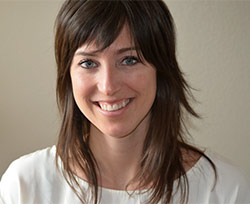 Topic:
Imaging Amyloid Proteins in Aging and Dementia.
Speaker Affilitation:
Assistant Professor, Department of Psychiatry, Faculty of Medicine, McGill University
Associate Member, Department of Neurology and Neurosurgery, McGill University
Canada Research Chair in Early Detection of Alzheimer Disease
Speaker Bio:
Dr. Villeneuve is an Assistant Professor in the Department of Psychiatry at McGill University. She received a PhD in Neuropsychology from the Université de Montréal in 2011. She did a first postdoctoral fellowship at the University of California Berkeley assessing the interplay between beta-amyloid deposition, vascular diseases and cognition in the preclinical phase of Alzheimer's disease.
She did a second postdoctoral fellowship at Northwestern University where she assessed the predictive value of neurovascular insults, such as deterioration of the blood-brain barrier or reduced cerebral vascular reactivity, to detect early changes associated with amyloid pathology. Dr. Villeneuve is a member of the Ordre des Psychologues du Québec since 2009.
Questions? Contact us at Divya.Sequeira@concordia.ca